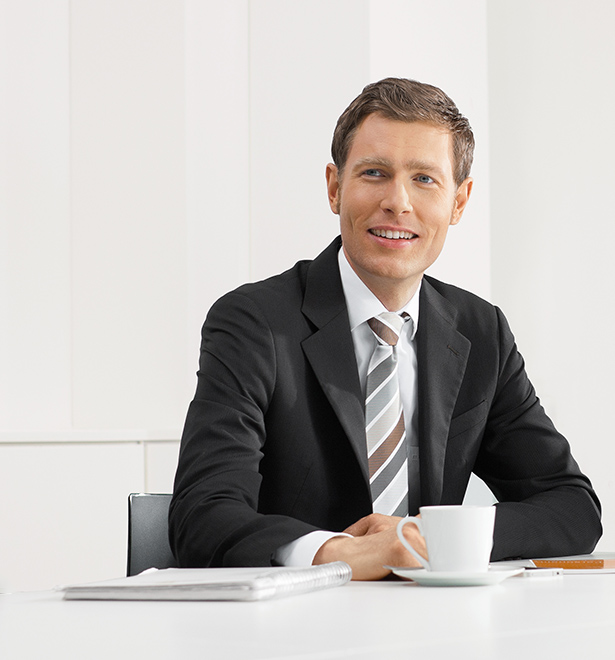 Oliver Schirach
Principal Consultant
Detecting the really important needs of my customers and the development of tailor-made solutions is the major objective of my daily work.

As a principal consultant I'm focused on the business success of my customers. Therefore I've set my main emphasis to the topics business process management, requirements engineering, project management and software development.

Define and model unsophisticated processes together with the business. Select and introduce and customize easy software solutions that fit the needs of my customers. Leading projects to success by using an agile and straight forward project management method to deliver high quality solutions.
Principal Consultant
business process management
requirements engineering
project management
frontend development
The TIM Solutions GmbH provides a flexible human workflow management system. Together with the customers and my team colleagues, I define the focused processes in BPMN2.0 and determine the requirements for the customizing and software development. Based on the plattform of TIM Solutions I bring the processes to life by leading projects, developing forms with HTML and JavaScript frameworks, modeling the processes and support the introduction of the software to the prospective users in the business department.
Expert for Human Workflow Management
business process management
requirements engineering
change- & project management
frontend development
At 1&1 Internet AG I was responsible for the introduction of a new workflow software in the "A1 Marketing Kommunikation Und Neue Medien GmbH", the inhouse agency of United Internet. In this position I've done the software selection, customizing, introduction and ongoing development of the workflow software. I also broadcasted the usage of the software to the involved business units of marketing and sales. About 30 processes for the planning of monthly campaigns or other commercial activities have been established within 2 years across multiple business units. Additionally a couple of external agencies have been integrated into the new software based workflow.
Senior Consultant
requirements engineering
project management
demand management
business process management
As a senior consultant I've mostly worked as a project and demand manager at customer side. I was responsible for multiple projects at the same time. The challenge was the coordination of project scope across more than 10 involved business departments. The tasks and deliverables needs to be coordinate within the given budget and timeline of the client and the available ressources of the cross-section teams.
Senior Consultant
software development
project management
requirements engineering
business process management
Focused on workflow solutions I've started my professional life as a software developer/consultant at Cirquent GmbH. Beginning to detect the need of a pragmatic requirements engineering and project management I started to develop my skills forward these topics. I could extend my knowledge within multiple workflow-focused projects at different customers and industry sectors by working as software developer, requirements engineer and project/ program manager banking, production and telecommunication.
Student
economic computer science
operational economics
operations research
requirements engineering
software development
I've studied economic computer science at the university of Leipzig with the major focus on requirements engineering, software development with JavaEE, business operations and trading & logistics. I've graduated in 2006 as "Diplom Wirtschaftsinformatiker".
Business Process Management
define and model cross-operational processes with BPMN2.0
90%
requirements engineering and conception of business needs
100%
knowledge in multiple workflow solutions (iGrafx, Pega, Redhat, Signavio, Tibco, TIM Solutions)
90%
pragmatic planning method based on a mixture of Scrum, Six Sigma and real project experiences
90%
presentation of workshops, coordination of task forces, leading project-teams
95%
budget controlling and stakeholder management
80%
80%
JavaScript frameworks (kube.js | jQuery)
75%
55%
What i do in spare time
Interests